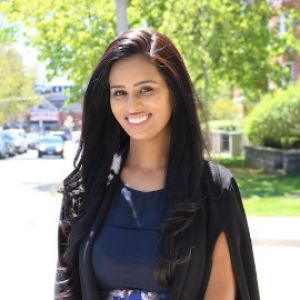 Executive Director and Senior Director of Client Services at Kensington Hospice
Nadine Persaud, PhD, MSW, RSW is currently the Executive Director of the Kensington Hospice Senior Director of Client Services at the Kensington Gardens, and The Second Mile Club of Toronto. Nadine has been working in the hospice palliative care field for the past 16 years. She is a trainer for the Core Concepts Hospice Palliative Training for three of the hospices in Toronto and is a facilitator through Palcare for the hospices in York Region.
Nadine was instrumental in redeveloping the Palliative Care Certificate Program through Durham College. She also sits on the Accreditation review panel for Hospice Palliative Care Ontario and is on the board of directors for the Hazel Burns Hospice. Nadine received her Bachelor of Social Work and minor in Psychology at Ryerson University, a Master of Social Work at York University, and a PhD in Palliative Care through Lancaster University in England. Her research interests include maximizing supports that are available to healthcare providers working in the field of hospice palliative care, the methods in which the provision of palliative care can be improved at a community, provincial and national level, the supports that are available to adolescents and young adults living with advanced cancer at the end-of-life and the importance of equity, diversity and inclusion within palliative care.